For Sale: $4500.00 One of a Kind painting
Dean Johnson is a third generation artist who began painting at the age of seven by his father's side. Johnson established his reputation in New York at the age of eighteen with his own unique style and while still only 22 was featured in a one-man art show at the famed Stricoff Gallery in SOHO. This made Dean the youngest artist at the time to have a show in Soho.
Johnson credits the post 1950's modern artists Frank Stella and Joan Mitchell as his main influences. He says, "I am inspired by Mitchell's colors. While not a primary palette, they seem to express a vivid spectrum." On Stella, Dean comments "Frank Stella's works has always inspired my art. His multidimensional pieces really got to me, kept me up at night. Upon seeing The Science of Laziness at 17 years old, I knew this was my life's work."
In reviewing his work, Art Speak Magazine commented; "Johnson's work has been compared to the top forerunners in this style. His three dimensional multi medium sculptures are original works of art. The prolific painter starts with an idea, works consciously with his feelings and translates realistic events into abstract images".
Dean works out of his Westhampton Beach studio on Long Island, producing art for prominent galleries, private collectors and corporate customers in New York, Florida, California and globally. His one-of-a-kind pieces have caught the eye of Jack Nicholson, Howard Stern, Eddie Murphy, Woody Allen, Missy Elliot, LeeAnn Rimes, several NFL, NBA and MLB stars, among many others, all proud owners of Dean Johnson's work.
A quick look at the Johnson family history provides early evidence of the creativity that is the hallmark of Dean's work.
His great-grandfather, Edward Hibberd Johnson, was partners with Thomas Edison and is credited as the inventor of Christmas tree lights in 1882.
And Dean is not the only Johnson to inherit the family's artistic talent. Brother Keith Johnson is the found-objects buyer and a creative force behind the Anthropologie retail stores.
Today Dean's art stand out and demands notice for its vibrant color, and the joining of old and new mediums in a distinct and original way. Johnson's sculptures speak of understated motion and grace and critics have applauded his startling ability to combine mediums, shapes and abstract illusion. The three-dimensional harmony of Dean's art has produced works of astonishing emotion that remain unique in the art world. His latest works embody the elegance and beauty of reclaimed wood and modern mediums.
Dean Johnson is now recognized as one of the leaders in the new modern classic movement.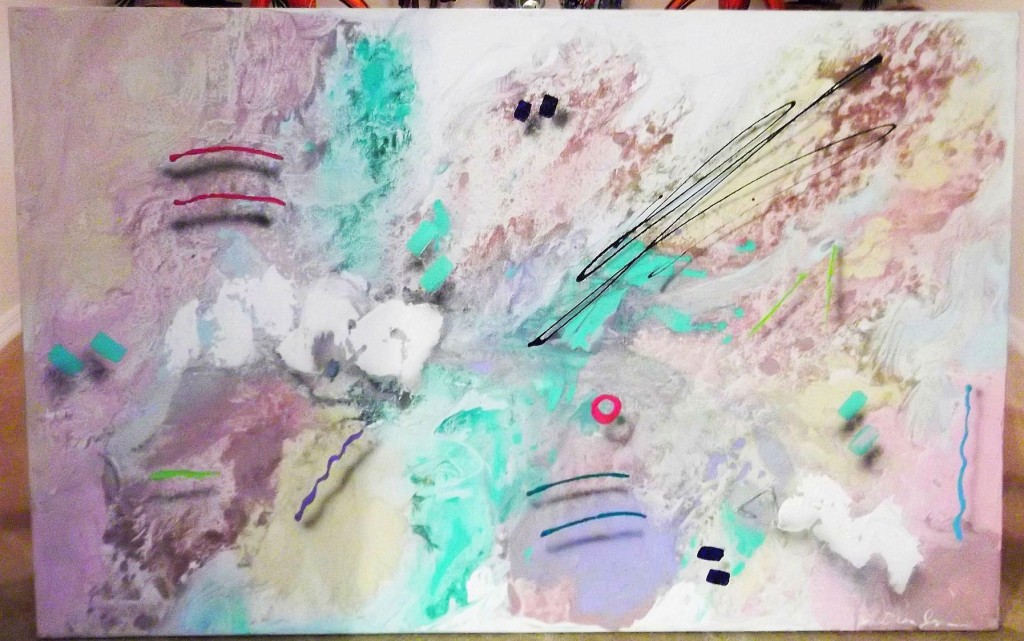 Filed under The Tropical Winds beach blanket boutique